Ear, Nose & Throat Surgeon
What is an Otolaryngologist?
An Otolaryngologist diagnoses and provides medical/surgical therapy and/or prevention of:
Disorders and/or injuries of the ears, nose, sinuses, throat, respiratory and upper alimentary systems, face, jaw, and the other head and neck systems

Head and neck oncology, facial plastic/reconstructive surgery and the treatment of disorders of hearing and voice 
Their expertise also includes the following:
Trauma to the face – nasal bone, mandible, orbital and frontal bone

Fractures, complex lacerations and soft tissue damage

Otology – dizziness, hearing loss, mastoiditis, outer, inner and middle ear

Inflammation and perforated ear drum

Rhinology – environmental allergies, sinusitis and rhinitis.
Consultant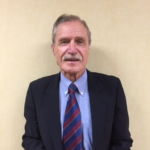 Dr Frank W Anning
M.B., B.S., F.R.A.C.S., G.E.P.I.
View Profile