What is a Rheumatologist?
A Rheumatologist is a trained physician who specialises in the diseases of the immune system and diseases that affect the muscles, bones, joints, and ligaments. Their area of expertise includes the following:
Rheumatic Disease
Immune System Disease
Osteoarthritis
Rheumatoid Arthritis
Lupus
Ankylosing Spondylitis
Diseases of the muscles, bones, joints and ligaments
Gout
Scleroderma
Fibromyalgia
Tendinitis
Back Pain
Osteochondral Defects
Psoriatic  Arthritis
Consultant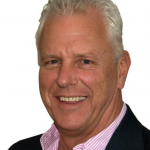 Dr Hedley Thomas Griffiths
M.B., B.S., F.R.A.C.P.
View Profile