What is a Thoracic Physician?
A Thoracic Physician provides diagnostic and therapeutic services for patients with acute and chronic respiratory problems. They diagnose and treat:
Pulmonary infection

Multiple organ dysfunction syndrome

Interstitial lung diseases

Occupational lung diseases

Sleep disorders

Pulmonary malignancy

Asthma 

Chronic obstructive pulmonary disease (COPD).
Consultant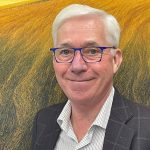 Dr James Leonard McKeon
M.B., B.S., F.R.A.C.P., G.E.P.I.
View Profile