What is a General Surgeon?
General Surgeons specialise in preoperative, operative and postoperative management of surgical conditions in the following areas:
Alimentary tract

Abdomen

Breast

Skin and soft tissue

Endocrine system

Head and neck surgery

Paediatric surgery

Surgical critical care

Surgical oncology

Trauma and burns

Vascular surgery

Testicular disease 

Sexual dysfunction.
Consultants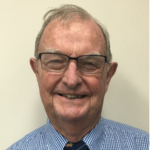 Professor Michael G.E. O'Rourke AM
M.B., B.S., F.R.C.S., F.R.C.S.Ed., F.R.A.C.S., F.A.C.S. A.M.
View Profile
Associate Professor Andrew Renaut
M.S. (Lond.), F.R.C.S. (Gen.), F.R.A.C.S., F.D.S.R.C.S.
View Profile