What is an Occupational Therapist?
An Occupational Therapist is concerned with promoting health and wellbeing through occupations. They enable people to do things that will enhance their ability to participate or by modifying the environment to better support participation in the everyday activities of life. Occupational Therapists believe that participation can be supported or restricted by physical, social, attitudinal and legislative environments.
Consultant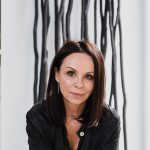 Ms Sanja Zeman
B.App.Sc(OT)., M.App.Sc(OHS)., IMC Assoc., LEADR M.A.O.T.A.
View Profile