What is an Oncologist?
An oncologist is a doctor who specialises in the investigation, diagnosis and treatment of people with cancer or suspected cancer.  There are three main types of oncologists; medical oncologists who coordinate patient care, surgical oncologists who specialise in the surgical management of tumours, and radiation oncologists who use radiation therapy in the treatment of cancer.
Consultant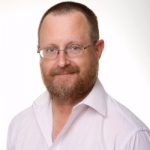 Dr Matthew Links
M.B., B.S., MPhil (Higher Education), Ph.D., F.R.A.C.P.
View Profile