What is a Rehabilitation Physician?
A Rehabilitation Physician is concerned with diagnosing, evaluating, and treating patients with physical disabilities. Disabilities can arise from conditions affecting the musculoskeletal system including:
Neck and back pain

Sports injuries

Other painful conditions affecting the limbs
Disabilities can result from neurological trauma or disease such as spinal cord injury, head injury or stroke.
Consultants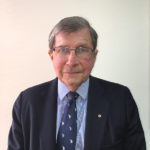 Dr Leigh Atkinson AO
M.B., B.S., F.R.A.C.S., F.A.C.S., F.R.C.S. (Edin), F.F.P.M. (A.N.Z.C.A.), F.A.F.R.M. (R.A.C.P.), C.I.M.E.
View Profile